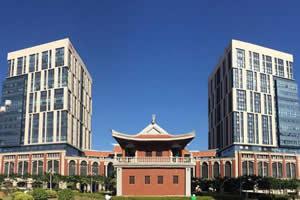 Non-destructive testing equipment is the specialty of Xiamen COBE NDT Technology Co. Established in 2015, our enterprise focuses on the design and production of NDT equipment sets and systems used to perform eddy current, magnetic flux leakage, and magnetic memory testing on a wide range of products, such as engines and heavy industrial equipment.
The headquarters of COBE is located in the beautiful coastal city of Xiamen, China, one of the country's prime areas of technological development. It is here where we employ our team of highly skilled technical engineers who work tirelessly to push the envelope when it comes to the design of non-destructive testing instruments.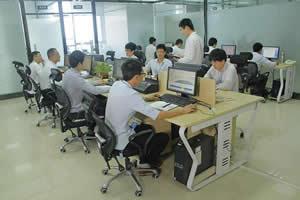 COBE NDT products are used in finished and semi-finished product testing in high-end manufacturing processes in applications such as aerospace, nuclear power, military, and automotive production. They can also be used in expansion fields such as petrochemical, electrical power, and metallurgical industries.
Our product development began with our highly advanced phased array ultrasonic tester, which comes in a portable or desk-mounted design. From there we expanded into providing custom NDT solutions including the design, manufacturing, implementation, and maintenance of testing and inspection equipment. Our technical team is made up of experts with experience in software, hardware, and electrical automation integration. The testing methods of our current line of products cover a wide range of options including ultrasound, eddy current testing, endoscopes, and more.
COBE is ISO, EN, ASTM, and ASME certified.
Main products of COBE
Portable tester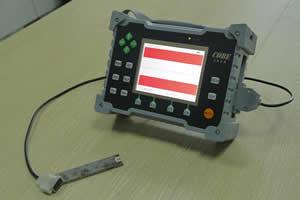 1. Electromagnetic testing series: multi-functional digital electromagnetic detection instruments, multi-frequency eddy current series, remote field eddy current series, array/pulse eddy current series, metal analysis and testing instruments, weld and crack testing equipment, multichannel eddy current test instruments, magnetic flux leakage testers, metal magnetic memory testers.
2. Ultrasonic testing equipment series: digital ultrasonic testers, phased array ultrasonic testers, multichannel ultrasonic testing instruments, etc.
3. Industrial endoscope series: pipeline industrial endoscope, industrial video endoscopes, etc.
Automatic NDT testing system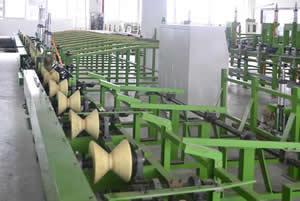 Offline Nondestructive Testing System (Eddy Current Testing)
1.Gantry Nondestructive Testing System (Eddy Current and Ultrasonic Testing)
2.Nondestructive Testing System (Rotary Eddy Current Testing)
3.Rotary Ultrasonic Testing System
4.Water-immersed Spiral Forward Ultrasonic Testing System
5.Water-immersed Steel Plate Testing System (Ultrasonic and Electromagnetic Ultrasonic Testing)
6.Offline Nondestructive Testing System (Eddy Current Testing)
7.Online Nondestructive Testing System (Eddy Current Testing)
8.Gas Cylinder Ultrasonic Testing System
9.Metal Automobile Parts NDT Testing System.
Production capacity
COBE has assembled a first-class team tasked with the research and development of new and exciting NDT equipment. This team of highly educated and experienced individuals is focused on advancing techniques and technology regarding eddy current, magnetic flux leakage, and magnetic memory, ultrasonic, and industrial endoscope testing equipment. From basic algorithms to customized system integration, the R&D team is a dynamic unit of people that has led to the successful introduction of many products. Our staff is the reason we have won bids for projects with AVIC, CSIC, CRRC, CNPC, CNNP, Baosteel, and Honda.
The portable equipment sets are primarily manufactured in the instrument production center of COBE which has been built according to ISO9001 standards. The production line covers the assembly of instruments, circuit boards, probes, probe lines, sample tubes, magnetic saturators, and demagnetizers.
The COBE production center is equipped with the machinery to produce NDT testing equipment sets on a mass scale while guaranteeing a high level of quality. We have the capabilities to provide custom services for our different product types with adjustable specifications depending on customer requirements. To date, we have produced numerous large scale orders of NDT equipment for customers in aerospace, military, metallurgical, and automotive industries.